Unexpectedly
Irresistible.
Scroll to Discover
Welcome
To Tryp
A sparkling Miami newcomer styled for trend-setters and sophisticates, TRYP by Wyndham Miami Bay Harbor pairs city-centric experiences with a low-key vibe. From modern guest rooms and suites to a rooftop pool terrace with skyline views, this Bay Harbor beauty makes it irresistibly easy to mix beach time with business.
Discover
Our Hotel
Book Direct
Benefits
Free WiFi
Best RateGuarantee
Exclusive Wyndham RewardsBenefits
Dining & Nightlife
We are minutes from Miami's world-renowned dining and nightlife scene.

Explore
We offer easy access to trendy Wynwood, Brickell, and Coconut Grove.

Waterfront Property
Enjoy sweeping views of Miami Bay Harbor's Intracoastal just outside our door.
Shopping
We are within walking distance of Bal Harbour Shops' designer boutiques.
Beach
We're just minutes from Bal Harbour and Surfside beaches.

Special
Offers
Explore The Local Breakfast Scene
Most Important Meal of the Day
Indulge in Miami's eclectic breakfast scene with this special offer. Y wait to impress your tastebuds?
Get This
Package
Special
Offers
Advance Purchase
200 Wyndham Rewards points
Plan ahead to lock in a great low rate and score 200 Wyndham Rewards bonus points.
Get This
Package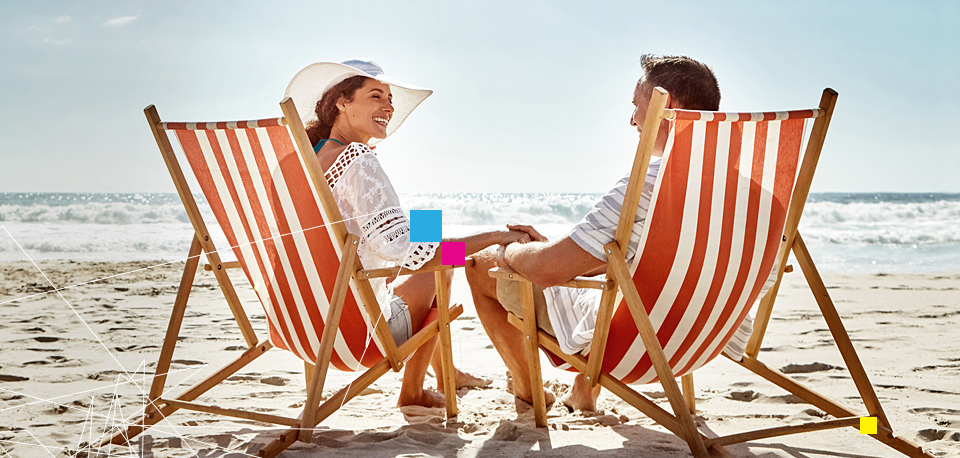 Special
Offers
Florida Resident Rate
Save up to 15%
Just one more reason it pays to call the Sunshine State home. Simply book and show valid Florida ID at check-in.
Get This
Package
Beautiful boutique hotel facing canal. Super friendly staff. Gorgeous terrace with pool overlooking the golf course . Family friendly, relaxed atmosphere. Wonderful staff. Rooms are much larger than the average room size in Miami. Suites are very spaciuos and elegant. Definitely recommended for an extended stay

- Pablo G, September 2018

This was definitely one of the BEST hotels I've ever stayed in. The hotel staff there were exceptional. I really loved my room, and the balcony view of the harbor. The hotel was beautifully designed and decorated inside and out. I loved the rooftop pool and hot tub as well. They even allowed us to stay an extra two hours after our original check out time. I would definitely stay here again!

- tylernoelle890, September 2018

Very modern rooms and the highlight is the roof top pool with amazing views of Bay Harbor and walking distance to restaurants and shopping. We were welcomed by Dana who was very friendly and went over above her duties, to make sure we had a comfortable stay.

- Maneka C, October 2018

The hotel is exactly like the photos posted online... Front desk staff was extremely helpful and friendly. Everyone was very outgoing and social. They give you tips on what to see and do and eat in Miami. The hotel was very clean... Overall I would recommend this property and Bay Harbor, and I would love to return.

- reiches, March 2019

The location, design and layout of this hotel was great for our family of 4. The room was modern and spacious with a kitchenette which is most convenient. The location is great. It was calm and very family friendly. Close to the beach and other restaurants - all in walking distance. We will definitely stay at this location again and recommend to others.

- cwaltersmd, May 2019

This was my first time in Miami and I could not be happier that I selected this hotel to stay at for the duration of my vacation. The rooms were Immaculate and the customer service was excellent...

- egrimesn4 August, 2018

Staff was absolutely amazing especially the valet who helped me with my bags. Clean hotel nice rooms loved the big screen in my bedroom and the balcony. My only suggestion would be to offer a continental breakfast.

- NorthStar25593773791, June 2019

We spent our first 3 nights in Miami here, about 9 miles north of downtown Miami. A new hotel so in great condition and very spacious. We had a 1 bedroom suite with balcony and asked for one facing the water and away from the road which was great.

- Tripster138, April 2019

Wonderful rooms, excellent area of pool, fantastic staff from the reception to the valet! The rooms are clean and large, coffee machine inside with free water and coffee Bathrooms have nice stuffs and good smell

- romeufadul, November 2018

Beautiful property in a great location! We were close to all of Miami's attractions, yet quiet and peaceful. Extremely spacious suite (2 queen beds, 1 king bed, 3 TVs & 3 bathrooms). Allowed for plenty of time to hang out together, yet was still private. Loved my stay.

- Explore60423369620, May 2019

Stayed in this brand new hotel for a short get away. Rooms are very clean and comfy. Rooftop pool is so relaxing. Great space, big pool, amazing views...

- katy10022 August, 2018

The suite i stayed in was absolutely gorgeous!! The bed was extremely comfortable and fluffy...

- kware173 August, 2018