Coming Late 2019!
New Bal Harbour Restaurant
Coming soon to Bay Harbor Islands is TRYP by Wyndham Miami Bay Harbor's signature restaurant, 95forty, scheduled to open late 2019.
The restaurant (available for breakfast, lunch, and dinner) will feature local cuisine flavors, signature drinks from the bar, and cozy atmosphere in one of Miami's hidden gems.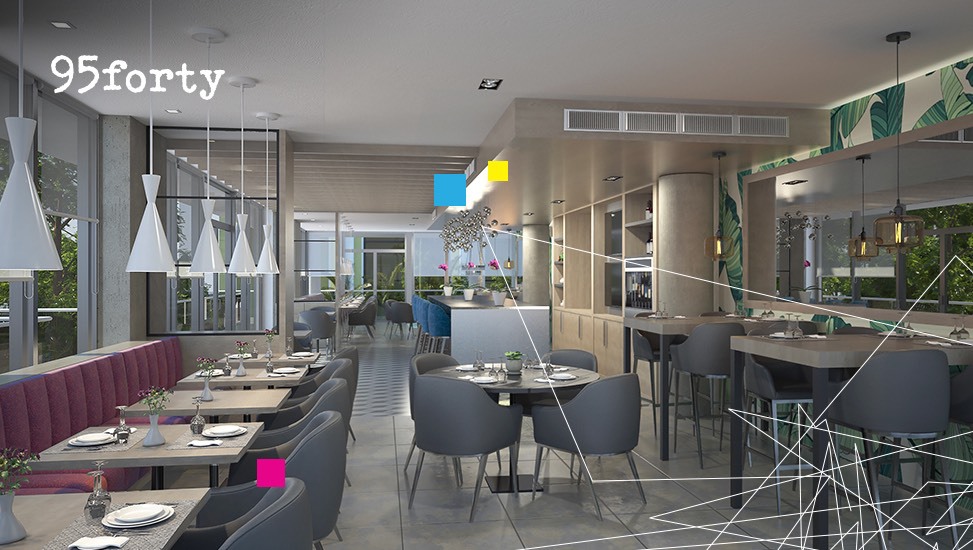 Just outside our door, you'll find South Florida's fresh seafood, as well as Peruvian fusion fare, authentic Italian cuisine, and more. In addition to Coffee Break, a neighborhood coffee shop right across the street that's a guest favorite for breakfast, we're pleased to recommend the following local restaurants:
Coffee Break-Enjoy
1166 Kane Concourse Bay Harbor Islands, FL 33154
(305) 602-9663
Open Kitchen
1071 95th Street, Bay Harbor Islands, FL 33154
(305) 865-8989
Emilio's Trattoria
1088 Kane Concourse, Bay Harbor Islands, FL 33154
(305) 865-0090
Carpaccio (Bal Harbour Shops)
9700 Collins Ave., Bal Harbour, FL 33154
(305) 867-7777
Makoto (Bal Harbour Shops)
9700 Collins Ave., Bal Harbour, FL 33154
(305) 864-8600
The Grill at Bal Harbour
9700 Collins Ave., Bal Harbour, FL 33154
(786) 260-6650
The Bistro
91023 Kane Concourse, Bal Harbour, FL 33154
(305) 866-0404