Tyme To Gather
Best Miami Hotel Group Rates
Our intimate size makes TRYP by Wyndham Miami Bay Harbor a perfect choice for family reunions, incentive programs, and bridal parties. Situated between Aventura and Miami Beach, our convenient location makes it easy to treat your group to a day at Surfside beach, a shopping trip to nearby Bal Harbour, or a night out in South Beach.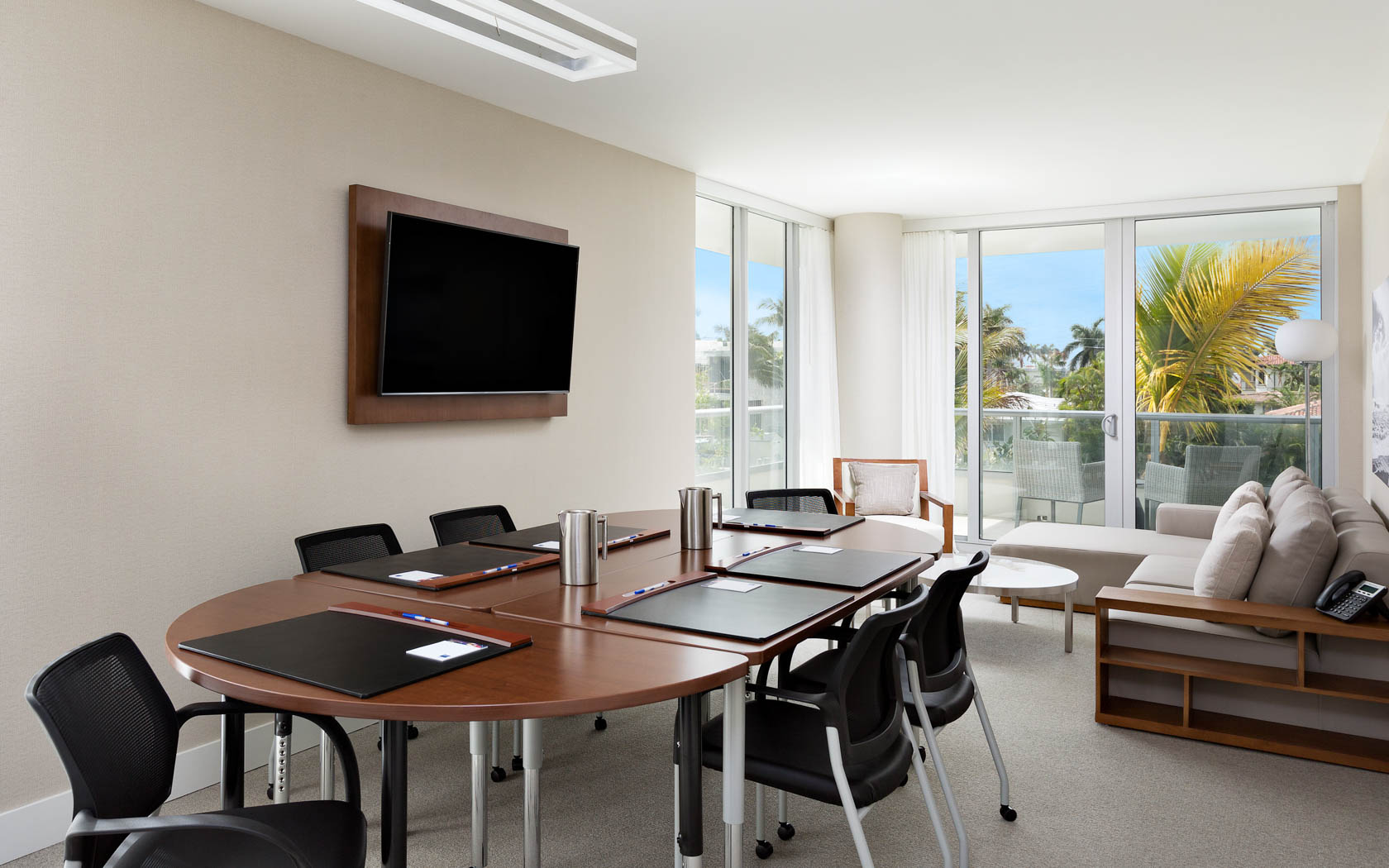 Designed For Small Meetings and Intimate Weddings
Our 2-Bedroom City View and Intracoastal Suites are ideal for small gatherings of up to 15 guests. Featuring private furnished balconies, mini-kitchens and three 55-inch flat-screens, these spacious and stylishly furnished coastal retreats have all the essentials you need for the occasion at hand, whether you're holding a small meeting, gathering a bridal party for wedding day prep, or hosting family and friends for an impromptu celebration.
Services & Amenities For Groups
Well-priced room blocks
Easy access to nearby golf
In-house catering
On-site group meeting/event planner
Multiple two-bedroom suites for small meetings